Home water fountain fills the house with music of murmuring water, creates the atmosphere of peace and tranquility. They naturally moisten the air and make it cleaner.
According to their appearance water fountains for home can be divided into: narrative and abstract. The first type imitates landscapes, objects, artistic composition. They are usually made of acrylic or natural stone and decorated with live or artificial plants. The second type is made of glass and metal. They are characterized by a minimalist charm, originality of the idea and the possibility of improvement. It is possible to change the shape, color and the material.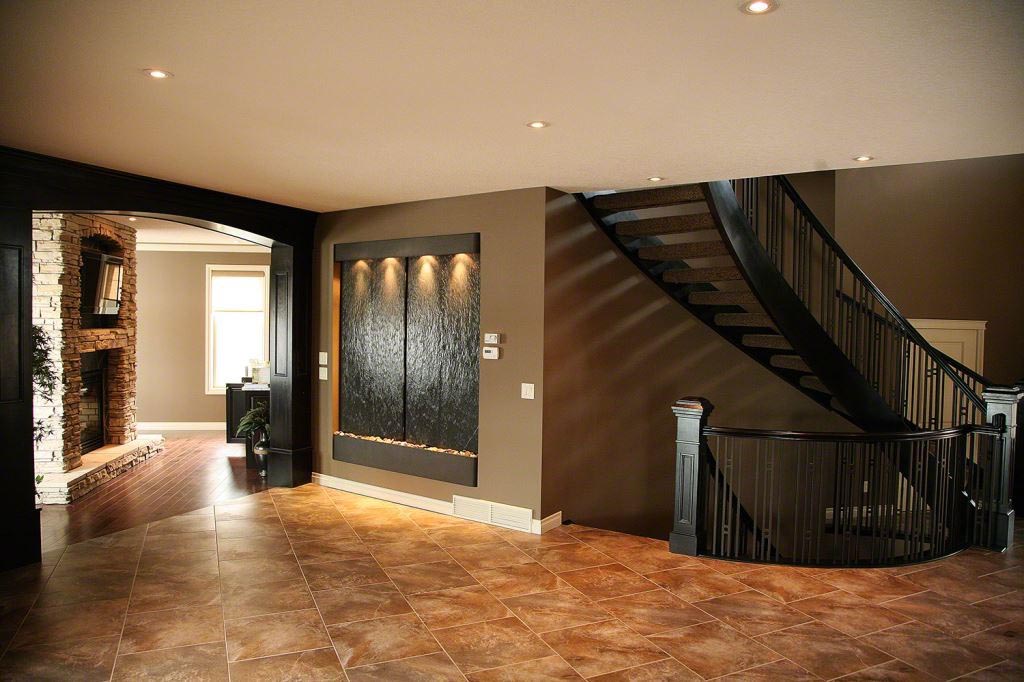 Both home water fountains outdoor and indoor can be made of ceramics and stone, glass, plastic and even concrete presented in different colors. Today designers offer great variety of individual projects, so you can have your own and unique decoration. They can be complemented with LED lamps with modern control and protection systems.
There are also big and small fountains. Manufacturers provide models which are combined with a clock, lamps, flower pots and holders for stationery. The big ones are floor standing and wall, but before installing this fountain you should strengthened the walls and floor, because they will carry a load. They work on the principle of circulation. The basin is filled with water and the pump pushes it out of the drain hole and then it flows back into the basin again. You should add liquid from time to time, because it evaporates.
Home water fountain designs the room and make the atmosphere relaxing and calm. Their placement in the house depends on your fantasy. Anyway, there are some recommendations concerning this question. When choosing the size of it you should pay attention to the general design of the room. Don't forget about the special illumination which will make it brighter and more interesting. Never place them close to the paintings, electrical appliances, furniture, curtains, large soft toys and other objects, which can be spoiled of moisture.