Wall fountain can be suitable in a small area, where a large pond is not available. It will serve as the addition of a patio that is adjacent to the house. Wall water fountains will be looked well at the end of a garden path, especially when it be illuminated by sunlight and can be seen from a house. Mounted on the side, the nozzles are usually decorated in the "masks", which are the faces of ancient gods and heroes, heads of wild animals or fish, gargoyle and other architectural decoration. The bowl in which the water falls is better be made of the same material as the wall on which font is strengthened. Then it would seem that it has always been an organic part of it.
Outdoor wall fountains can be equipped with a small pump (require a wall-mounted pump cable and connect it to an electric grid). The lower tank, in which the pump is located, may have a cup shape fixed on the side or at the bottom of the reservoir's side. Generally, it is better to have a reservoir with sufficient water for the fountain. It will less dependent on evaporation of water and its losses from the spill. Mounted on or under the side, the tank can accommodate a large supply of water; it will be difficult and require a secure attachment to the side and strong support to prevent sagging.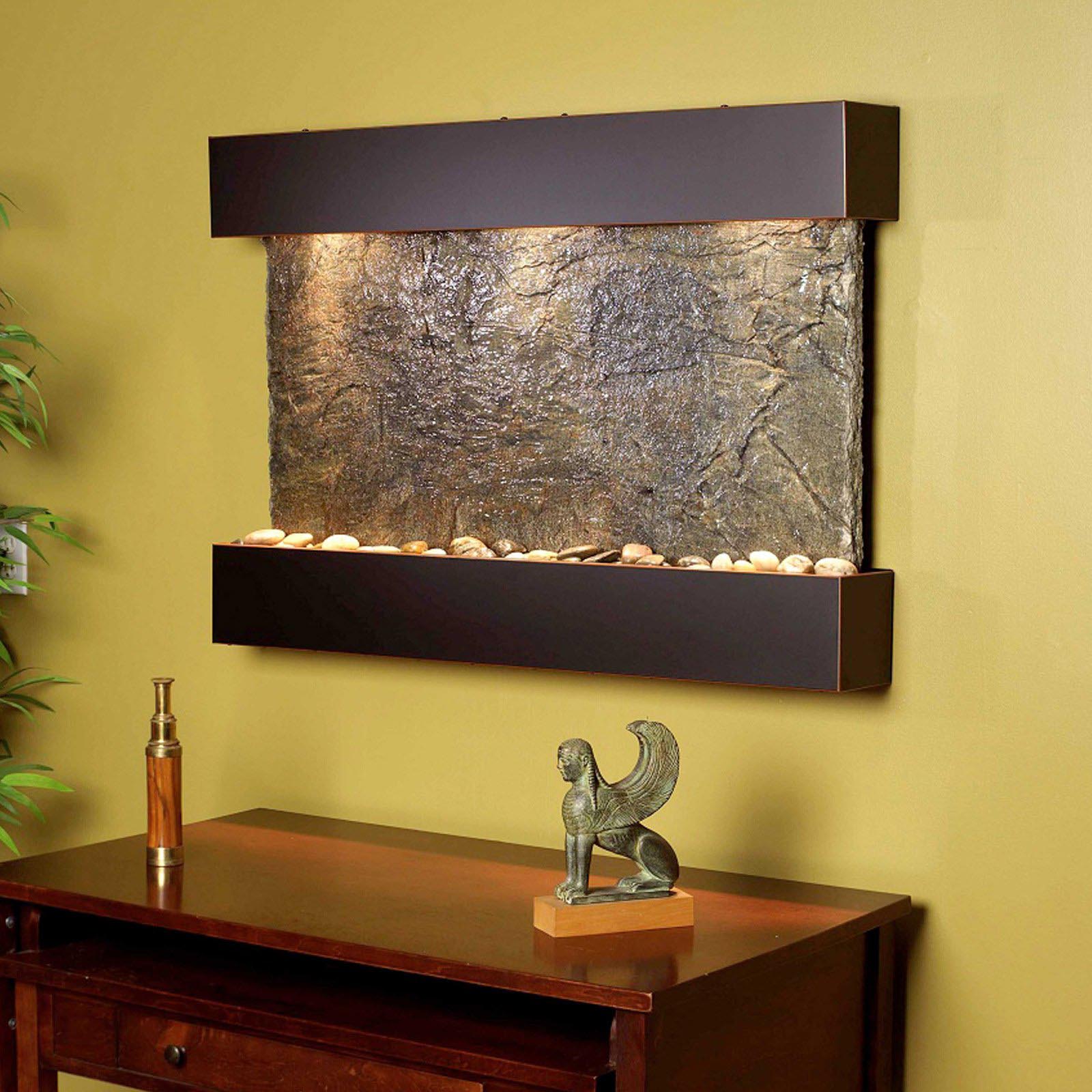 Diy water wall fountain:
Fonts are placed on a wall looked impressive when it is surrounded by climbing plants. For the first time, you can put a number of containers with flowers and shrubs;
The fountain device is needed a wide and deep tank (not less than 60 cm), a mask and a miniature submersible pump;
The principle of the device: the mask is firmly bolted to the side, under it in a bowl with water, put the pump, the hose is pulled from the side and fed to the mask – water pours out of its mouth.